Brown bird - salt for salt
Bradley, Martha Sonntag and Mary Brown Firmage Woodward, 4 Zina's: A Story of Mothers and Daughters on the Mormon Frontier. Signature Books, Salt …
Ingredients
2 quarts vegetable broth
1 turkey carcass
1 10-ounce box frozen vegetable medley
1/2 cup long-grain white rice, uncooked
2 cups turkey meat, cubed or torn into small pieces
1 teaspoon Old Bay seasoning
2 teaspoons dried thyme
Kosher salt, to taste
Black pepper, freshly ground, to taste (lots)
Instructions
Put the broth and carcass in an 8-quart pot over low heat and bring to a simmer. Cover and cook for 1 hour.
Remove the carcass.
Add the vegetables, rice, turkey meat, Old Bay, and thyme to the pot and simmer for another 20 minutes.
Season with salt and serve along with the pepper grinder. I don't know why it is turkey seems to be able to take so much pepper, but by the time I'm through with it the bowl is teeming with wee black bits. And I'm not a huge black pepper fan.
I think that the kneeling protest shows a great deal of respect of the values our country aspires to achieve. It is humble, peaceful, almost prayerful. It is personal and simple. I think it is in the great traditions of other patriots who challenged us to live up to the promises of this country – Martin Luther King, Rosa Parks, etc. Colin K has sacrificed his career to speak against injustice. I am proud to kneel with this American hero and continue to hope for the day that we deliver on the promise of "equality and justice for all".
The darker the color, the more favorable the climate conditions are for survival. The outlined areas represent approximate current range for each season.
Brown Bird is influenced by American folk music , Gypsy music , [3] and Bluegrass . [1] According to Aimsel Ponti of the Portland Press Herald "[t]heir sound is one that lives on the darker side of American folk, ensconced in Eastern European roots music." [9]
Don't forget to tell me your favorite things to buy at ALDI!

One year ago: Shrimp and Grits (with Creamy White Cheddar Grits)
Two years ago: Dessert Smörgåsbord with Ghirardelli Intense Dark Chocolates
Three years ago: Pumpkin Pecan Streusel Breakfast Braid
Four years ago: Pizzas Benedict and Deep Dish Pizza Cupfakes
Five years ago: Two Terrific Tarts: Chocolate and Raspberry Cream Cheese Brown Butter Spice Cake with Whipped Icing
Recipe by: Willow Bird Baking, adapted from Food and Wine and Tasty Kitchen
Yield: 9-12 servings

The flavor of this brown butter spice cake is perfect for autumn, but the texture really steals the show. The cake is so light, fluffy, and moist! This cake is perfect for your holiday table, but is easy enough to be a quick weeknight dessert. Enjoy!

Cake Ingredients:
1 1/2 teaspoons ground cinnamon
1/2 teaspoon ground nutmeg
1/4 teaspoon ground cloves
1/4 teaspoon ground allspice
1/3 cup butter
1 2/3 cups cake flour
1/2 plus 1/8 teaspoon baking soda
1/2 plus 1/8 teaspoon baking powder
pinch salt
1 1/4 cups packed brown sugar
1/3 cup vegetable oil
3 large eggs
2/3 cup buttermilk

Whipped Icing Ingredients:
3/4 cup milk
3 tablespoons plus 2 1/4 teaspoons flour
1 scant cup granulated sugar (not powdered sugar)
1 1/2 teaspoons vanilla extract
3/4 cup butter, at room temperature

Directions:
Brown the butter and bloom the spices : Measure the cinnamon, nutmeg, cloves, and allspice out into one small prep bowl so they're ready. Melt the butter over medium heat in a small, heavy saucepan. Turn the heat up to medium-high, swirling the butter as it browns. When it's brown (but before it burns — don't take your eyes off of it!), remove it from the heat and add in the spices, swirling to mix. Pour the spiced butter out into a shallow dish and stick it in the freezer to cool and re-solidify. When it's solid again in about 20-30 minutes, set it out to come to room temperature.

Make the cake : Preheat the oven to 350 degrees F and prepare an 8-inch square baking pan (I brush the pan with Wilton's Cake Release and place a square of greased parchment in the bottom to ensure the cake will come out clean.)

In a large bowl, whisk the flour, baking soda, baking powder, and salt together. In a separate large bowl, cream the softened spiced butter and brown sugar together for 2-3 minutes until light and fluffy. While mixing, add the vegetable oil in a steady stream. Add the 3 eggs one at a time, beating after each addition. Alternate adding the flour mixture and the buttermilk to the cake, mixing after each addition and scraping down the bowl as needed.

Pour the batter into the prepared baking pan and bake about 35-38 minutes or until the top springs back when touched. Set the cake on a wire rack to cool in the pan for 10 minutes before inverting it onto a square platter to finish cooling. As soon as you set your cake aside to cool, start the frosting.

Make the frosting : Heat the milk, flour, and granulated sugar together over medium heat, whisking constantly. Once the mixture starts to boil, continue whisking and heating it for around 4-5 minutes or until it's very thick, like cake batter consistency. Remove the mixture from the heat and whisk in the vanilla extract. Scrape the mixture out into a shallow pan and let it cool completely (it's very important that it's completely cool, or your frosting will be runny. I let the frosting mixture and the cake both cool for at least 2 hours.)

Once the mixture is cool, beat the softened butter in the bowl of a stand mixer until fluffy. Add the cooled flour mixture and beat on high until you have fluffy frosting (this takes several minutes, so be patient). Frost your completely cooled cake and top with a pretty sprinkling of cinnamon.
Combine the vegetable stock and the turkey carcass in a large soup pot over low heat and bring to a simmer. Cover and simmer for 1 hour.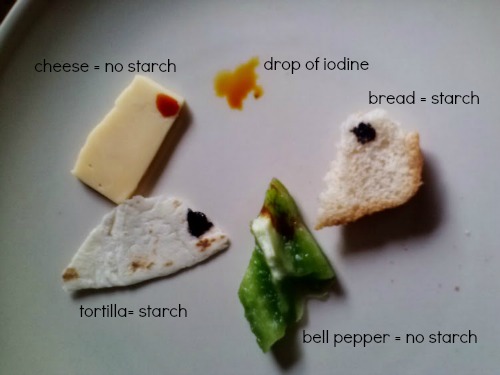 thenuts.us